The ingredients:
pizza crust
ham
cheese
mayonnaise
egg
parmesan cheese
1. Spray a baking sheet and spread pizza dough out.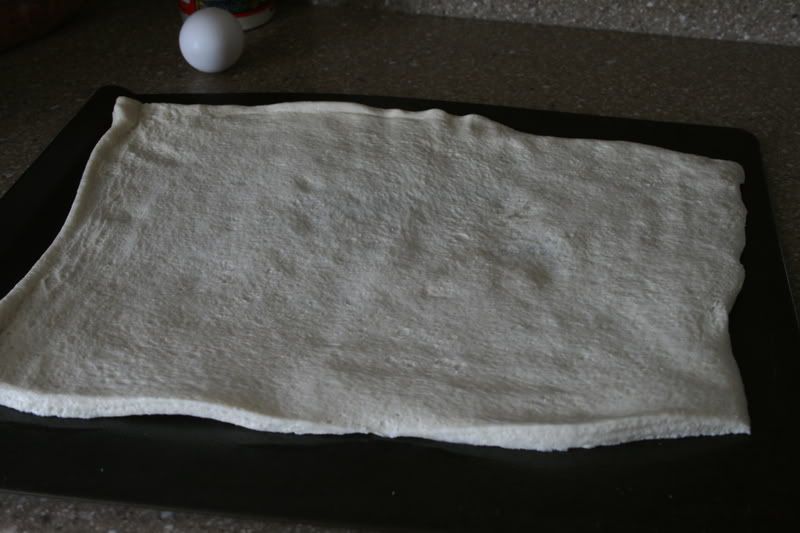 2. Layer ham slices in the middle of the pizza dough.
3. Mix 1 cup cheese with 1/2 cup mayonnaise. Spread this mixture on top of the ham.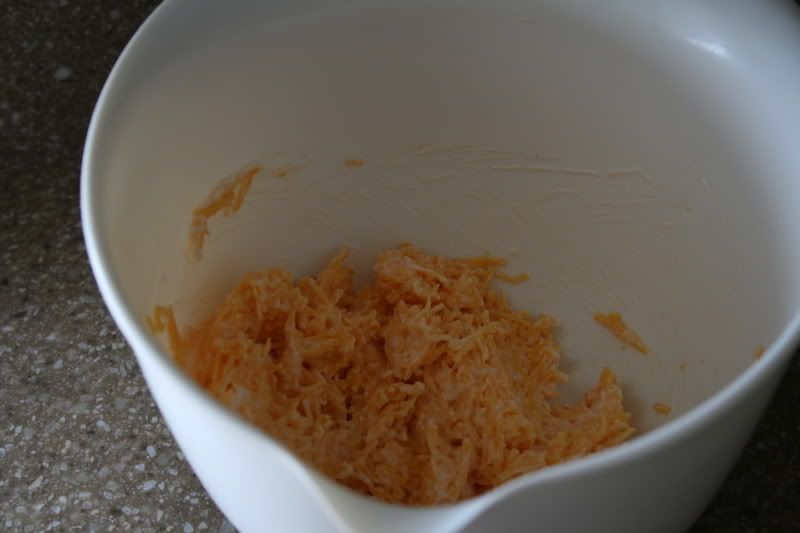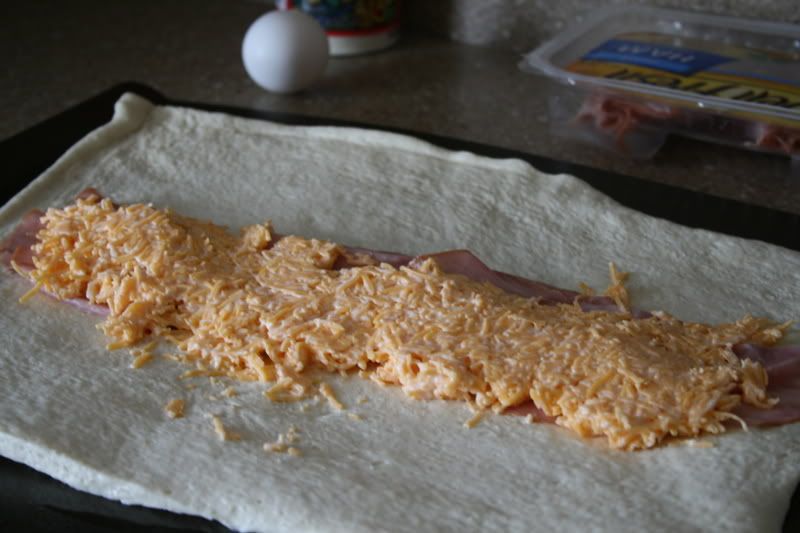 4. Fold over sides and seal the ends.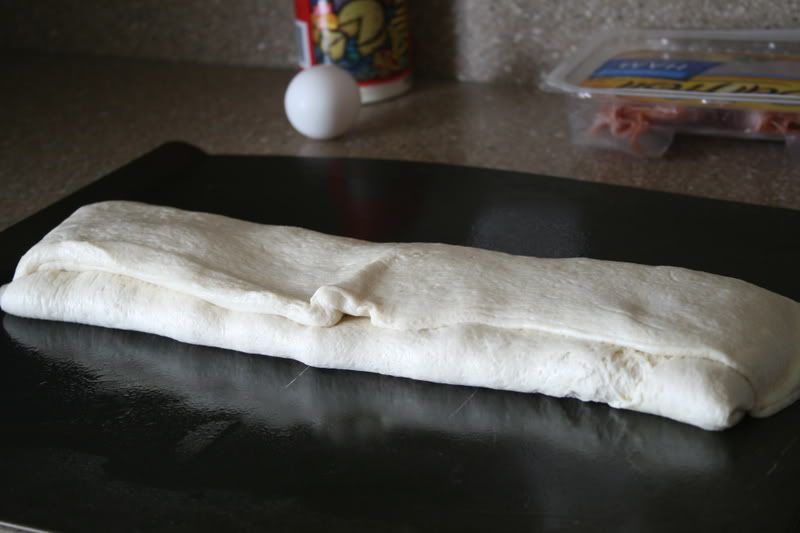 5. Brush egg on top and sprinkle with parmesan cheese.
6. Bake at 350 until brown (about 30 minutes).